About Discover RV in Lodi, CA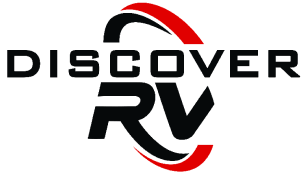 Discover RV: A small dealership with a big heart
A small dealership, you say? Discover RV may be small, but our size offers you as a consumer important advantages:
Personalized care – The sales staff at Discover RV cares about each customer. We take time to really listen to your needs and plans. We get to know our customers and the RVs they purchase. We can tailor our service to fit your needs, something a larger dealership might not be able to accomplish. And you won't have to wait in a long line for our world class service. We'll recognize you by name and help you track your servicing needs. You'll be able to trust our friendly knowledgeable sales staff, too. Not being tied down to a larger corporation allows greater flexibility in pricing – another huge benefit for you, the consumer.
Inventory – The smaller inventory at Discover RV has its advantages. Once you've looked at too many RV's, they all begin to look the same and you have trouble remembering which was where. Ever had that happen? With samples of all types of RVs available, we don't have too many to confuse you. If you don't find what you're looking for, we'll go on the look-out for just the right fit.
Service – Discover RV offers a wide variety of maintenance, repair, and detailing options. We take time to give each RV the service it requires. Discover RV is dedicated to fair prices for clean, quality products. After many years in RV sales, Discover RV staff is experienced and knowledgeable about RV manufacturers and their products. You can rest assured we've personally inspected every RV we sell. We're detail-oriented and thorough. We're family people and we appreciate family values and hard work. We're always willing to go the extra mile to assure customer satisfaction. After you've bought an RV at Discover RV, you'll be able to refer other buyers with confidence. Formerly known as Bennett's RVs in French Camp since 1985; Discover RV is proud to continue the Bennett legacy. In August 2012, we opened our brand new facility at 5860 W. Banner St. in Lodi, CA, next to Flag City RV Resort. Discover RV believes there's always room for improvement. Our staff works hard to keep on making the environment and workmanship at Discover RV better.
Small, yes. Think David versus Goliath, the ant who could move the rubber tree plant, the little engine that could. Small, but completely capable of getting the job done right for you. Come on down and give Discover RV a chance. You won't be sorry.  Contact us today and discover the difference!